More than 20 Disney and Disney-Pixar characters, such as Donald Duck, Snow White, Cinderella and Toy Story characters Woody and Rex are part of the street light-up. ST PHOTO: DESMOND WEE
---
This year's Disney-themed Christmas light-up along Orchard Road has drawn criticism for being overly commercialised, with characters such as Mickey Mouse and Donald Duck taking centre stage
---
---
When retiree Julia D'Silva heard that Disney characters would populate the Christmas light-up along Orchard Road this year, she was aghast.
Seeing the lights in person last week did little to change her mind. Asks the 66-year-old: "What does Mickey Mouse have to do with Christmas?"
That is probably not a question that arises among those under 12, who are thrilled to get up close with the Disney family, but shoppers like Ms D'Silva wonder if this year's Christmas decorations along the famous shopping belt are too overtly commercial, with too little emphasis on Christmas.
At this year's light-up, organised by the Orchard Road Business Association (Orba), more than 20 Disney and Disney-Pixar characters, such as Disney princesses Snow White and Cinderella, and Toy Story characters Woody and Rex adorn the arches that span the road, and Mickey Mouse icons gleam in the trees on either side.
The Disney theme is part of a three-year collaboration between The Walt Disney Company Southeast Asia (Disney) and Singapore Tourism Board (STB) aimed at providing unique experiences themed around Disney's brands and characters.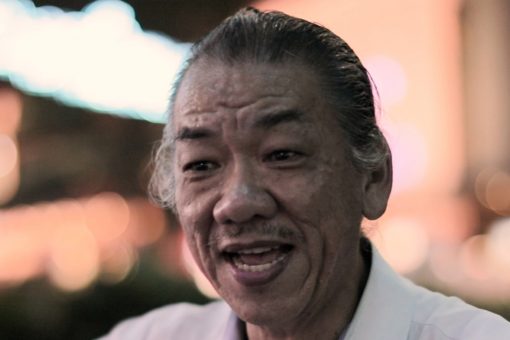 Too Disney-fied.
I see Mickey Mouse everywhere – I didn't know these are Christmas decorations. I thought they are to celebrate some anniversary for Mickey Mouse. – MR MICHAEL LEE, 63, BUSKER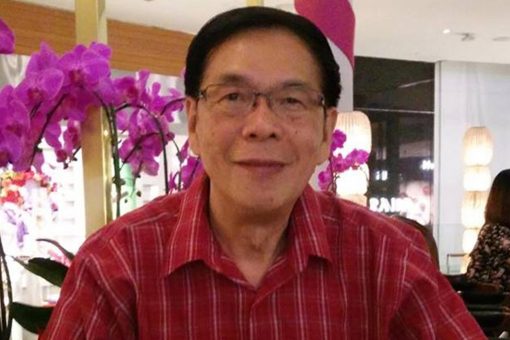 It feels like Disneyland because it is full of characters like Little Mermaid and Mickey Mouse. These decorations should retain the Yuletide feel, for example, having icons like Santa Claus and reindeer. – MR TIMOTHY LIM, 69, RETIREE
A new take on Christmas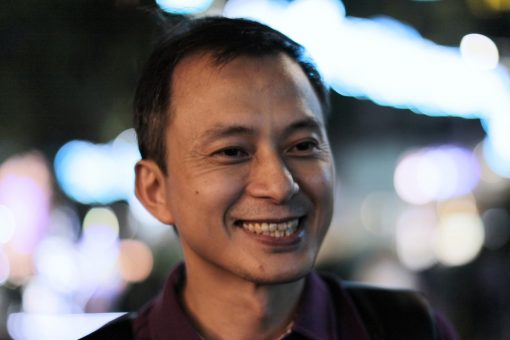 This year's decorations have combined the idea of Christmas and Disney well. There is no point in having just Christmas trees and lights every year. We need fresh concepts. – MR ANDY ZHENG, 44, CHINESE TOURIST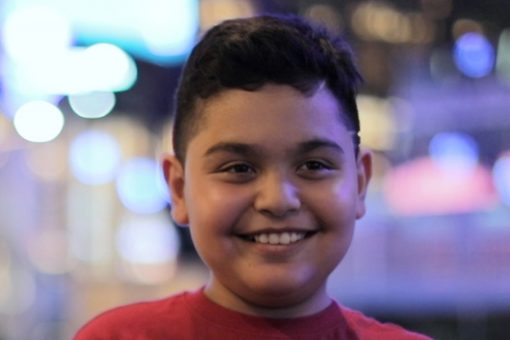 I like Disney, especially the snowman character Olaf from Frozen because he is cute and clumsy. I feel there is a Christmas atmosphere because the decorations are very blue and have a wintry feeling. – RAYAN AZIMI, 10, PRIMARY SCHOOL PUPIL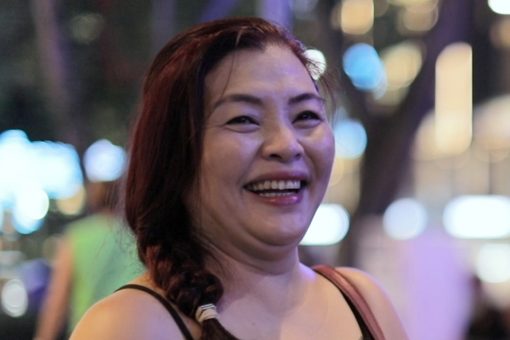 I don't think there is too much Disney, as the pictures of the characters are small. I think the Disney theme is good for the kids. And for the old mummies, it is okay too. – MADAM JERLINE FOO, 48, BUSINESSWOMAN
Asked if Disney had paid for its characters to be featured in the light-up, Orba declined to comment, citing confidential obligations. Disney did not respond to queries by press time.
Eight set pieces at various locations let shoppers pose for pictures with the famous characters.
This is Disney's largest Christmas street light-up in South-east Asia. Two malls – Orchard Central and Wheelock Place – are also decked in Disney-themed decor.
Ms D'Silva says she does not have anything against Disney, but adds: "I think there are other occasions, such as the Great Singapore Sale – which has a greater commercial element – when such branding might be more suitable."
She feels it would be more appropriate if the decorations used motifs associated with Yuletide cheer, such as Santa Claus, reindeer, colours like red, green, gold, or beautifully wrapped presents.
"Our Hari Raya Puasa, Deepavali and Chinese New Year decorations are usually so beautiful," she says. "I hope we can also fashion Christmas decorations that better resonate with the Christmas season and its spirit of love and giving."
Mr Rodney Tan, 73, shares her view. The Singaporean, who works in the IT industry, says: "All I saw were cartoon characters. I could not see anything related to Christmas."
He adds: "Christmas is about the birth of Jesus Christ. I think this message should not be lost in the decorations, which seems to be what has happened this year."
While big brands expect mileage out of events they sponsor, this can be jarring to public expectations. For example, a large logo of high fashion brand Yves Saint Laurent at the 1997 Christmas lights at London's Regent Street drew criticism for its size and commercialism. A year later, when the lights were paid for by soft drink Tango, they bore the message "Tis the season to be Tango'd" and were met with public scorn.
Asked for the reception to this year's Christmas decorations, Orba says it has had positive feedback from people of all ages – especially families with young children.
Its executive director Steven Goh says: "As with annual light-ups in past years, many look forward to enjoying the bright lights and the unique festive offerings, such as The Great Christmas Village and Christmas pop-up stores along Orchard Road."
Experts interviewed say Orba's partnership with Disney is well thought out and will be quite appealing to tourists visiting Singapore during the festive season.
While Dr Seshan Ramaswami, associate professor of marketing education at Singapore Management University, cautions that the overt commercialisation of Christmas does some damage to its underlying religious significance, he also notes: "Over the years and across the world, Christmas has become an occasion for celebration across religious and sectarian bounds – one marked by feasting, shopping, gift-giving and travelling.
"In this context, perhaps the light-up should just be viewed and enjoyed, rather than critiqued."
Associate Professor Ang Swee Hoon, from the National University of Singapore Business School's department of marketing, says: "Is it overkill? I don't think so. I think children can see or hear no end to Disney stories. Disney has a large and varied portfolio of characters that it is quite difficult to be Disney-satiated unless all retailers have exactly the same concept and characters."
Nonetheless, in the case of this year's decorations, she notes that the relevance of Disney to Christmas could be made tighter by associating each Disney character with a Christmas icon, say for example, a Disney princess with Rudolph the red-nosed reindeer or Mickey Mouse carrying Christmas gifts.
"By integrating icons, the decorations can look more like a collaboration rather than a form of self-promotion by Disney," she says.
Adjunct Associate Professor Lynda Wee from the Nanyang Business School hopes the partnership can be taken one step further. "There are parades in Disneyland, so let the parades roll along Orchard Road too.
"Orchard Road is about shopping, dining and leisure. It is cosmopolitan and hence is suitable for collaborations with modern and global brands."
Certainly, not every shopper is a detractor.
Filipino tourist Angel Nazal Rodolfo, 20, says: "Disney was a large part of my childhood and I love it. I've been to Hong Kong Disneyland before and this feels like it, which is great."
Full-time national serviceman Muhammad Shukri, 20, says: "Many Mickey Mouse TV episodes feature Christmas themes such as family bonding and caring for others. So there is a connection between Disney and Christmas and, to me, this year's decorations are one of the nicest."
SPH Digital News / Copyright © 2018 Singapore Press Holdings Ltd. Co. Regn. No. 198402868E. All rights reserved
Full Article: https://www.straitstimes.com/lifestyle/disney-disney-everywhere