THE STRAITS TIMES
---
More Singaporeans crossing Causeway for furniture shopping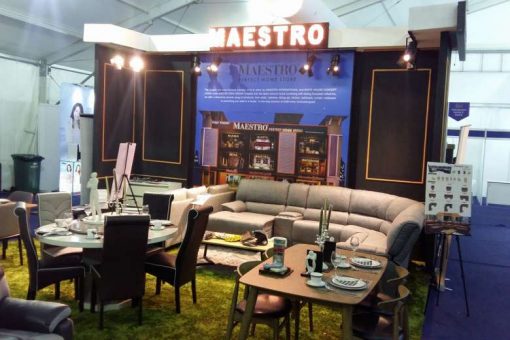 Many Singaporeans are flocking to Johor Bahru to purchase items for their new homes. PHOTO: FACEBOOK/MAESTRO PERFECT HOME STORE
---
PUBLISHED JAN 3, 2017, 2:00 PM SGT
Ronald Loh
---
SINGAPORE (THE NEW PAPER) – When Ms Jennifer Yang's friend suggested she buy furniture in Johor, Malaysia, the 45-year-old administrator was sceptical.
"I had doubts about getting there, plus I had no idea which shops were trustworthy and reliable, especially when I was going to spend big sums of money," she said.
She eventually decided to tag along with her friend, a Singaporean who was born in Malaysia, and was surprised by the cheaper prices.
After three trips to various furniture and electrical shops in Johor, Ms Yang spent about RM17,600 (S$5,700) on five fans, lights, a bed frame, a dining table and a cupboard for her new Housing Board home.
She also bought a sofa, a wardrobe, a dining set and a television console for her brother.
"I found that things, on the whole, were 40 per cent cheaper, which means I could use the savings for other things for my home," she said.
Ms Yang is among a growing number of Singaporeans making the trip across the Causeway for their furniture needs.
Another such Singaporean is Mr Yeo Zhen Xiong, 28, who bought lights and decorative ornaments from various shops in Johor last month as his family's condominium underwent renovation.
The New Paper visited three shops in Johor over the last month, and shop assistants there told us they have seen up to 30 per cent more Singaporean customers in recent months.
Ms Mandy Lua, a showroom supervisor of Maestro Perfect Home Store in Skudai, Johor, attributed this to the falling Malaysian ringgit against the Singapore dollar.
A Singapore dollar now fetches about RM3.10."This is also the period (in November and December) when Singaporeans look to buy things for their home," she said.
QUALITY
Another sales assistant of a shop that sells lighting, fans and electrical appliances also said he was seeing more Singaporean customers.
"Many Singaporeans now trust our quality. Our electronics are usually imported from other places, such as our fans which are from Taiwan.
"So the quality is no different from purchasing elsewhere," he said.
Dr Lynda Wee, adjunct associate professor of marketing and international business at the Nanyang Business School in the Nanyang Technological University, agreed that furniture prices are usually higher in Singapore.
This is due to the lack of furniture-making facilities and workers, importing of raw materials – such as wood – and high retail rental and manpower costs, she said.
PROXIMITY
National University of Singapore Business School associate professor of finance Qian Wenlan and visiting professor Sumit Agarwal had said in an opinion piece published in TNP last month that non-branded items cost 20 per cent to 30 per cent less in Malaysia.
All these factors, as well as the close proximity of both countries, make it appealing for Singaporeans to go cross-border shopping, they had said.
Dr Wee said this trend would hit mom-and-pop furniture retailers here the hardest.
But one such shop owner, Mr H. S. Tee of Vickson Furnishing in Bukit Batok, said his business is unfazed by the competition.
"If anything happens to your purchases from Malaysia, it will be very hard to get them serviced here," he said in Mandarin.
Mr Tee added that his quality assurance would keep customers coming back.
Both Mr Yeo and Ms Yang said the main consideration of consumers, including themselves, would always be the price.
Ms Yang said she brought back most of the smaller items, such as the lights and fans, by car, and had the larger furniture pieces delivered.
Shops in Malaysia offer transportation for larger pieces, usually for a fee, although customers are subject to a 7 per cent Goods and Services Tax (GST) for items delivered into Singapore.
GST for goods valued below $150 is not applicable for travellers who are out of Singapore for less than 48 hours. For those who are away for more than 48 hours, GST is exempt for goods valued up to $600.
Ms Yang said: "Even after paying the 7 per cent GST, things were still cheaper.
"Price is everything. And so far, it has been a smooth experience buying furniture from Malaysia."
Missing out on our exclusive articles?
Get two weeks of free access to The Straits Times and experience the best work from the ST newsroom. No credit card required.
Get 2-Week Free Access
---
Terms & Conditions | Data Protection Policy | Need help? Reach us here. | Advertise with us